Deliver better with ADI
Nothing is more fundamental to our communities & our economy than transportation. Without it, the world stops moving, literally, and because of that, Advanced Data International is dedicated to keeping your industry safe, compliant and moving forward with our complete screening process. Time is of the essence when it comes to transportation and a customized screening plan coupled with service offered from our HR "IQ Report" will prove to be vital as your team of professionals is screened to the precise requirements of your industry.
Our access to national and international databases will ensure a completely comprehensive screening report is delivered and makes sure your company is compliant with state and federal regulations. From delivery and freight companies to mass transit, it is of extreme importance that your priceless cargo is safely and securely delivered to its final destination.
Advanced Data International is committed to making that happen.
How it works
Our state-of-the-art technology, interfacing capabilities and exceptional customer service will see to it that your business and the communities you support continue to grow.
With your transportation expertise and our screening expertise, we will enable your company of qualified transportation professionals to sustain excellent reputations, secure more business, maintain compliance with the DOT and focus on what matters most to your business: your clients and the endless possibilities that transportation makes possible.
Road test to success
Using ADI's signature IQ Report as a foundation, a customized screening report will be provided according to the requests of your Human Resource Department and will be compliant with DOT requirements.
E-Verify (I-9 Form)
Criminal Record Check
Sex Offender Registry Check
Court House Records
Fingerprinting
SSN Verification
Employment Verification
Education & Credential Verification
Address History
Drug Screening
Credit Checks (Consumer & Commercial)
*The reports in bold are available internationally
If you need a report not listed, our Customer Service Department will work with you in obtaining such records
---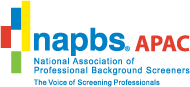 ADI is NAPBS-certified, which means we're committed to fair, accurate and compliant reporting.
Learn more about the NAPBS →