Intelligent screening solutions for educators
The safety of our children is what matters most and in today's world it is of utmost importance that the security of our schools is rock solid. This means that all those with access to our children—from teachers, professional staff, custodial staff, volunteers, student teachers, vendors and parents—all comply with the required background screening that makes this environment as safe as possible.
Advanced Data International will use cutting-edge software technology along with national and international database searches to ensure that your educational institution is compliant with keeping not only a safe and secure working environment but a safe and secure learning environment. Our exceptional customer service team is dedicated to this program and will work to make this process streamlined for both administration and parents alike.
How it works
A custom screening package will be put together to meet the needs of each of our educators. From preschools to universities our clients find comfort in our extensive screening approach. At Advanced Data International we don't leave the security of our children, no matter their age, to the chance of inconclusive reports.
Our access to national and international databases will give you peace of mind so that your students, your children and your educators can focus on the task at hand and feel safe in the environment that influences the greater scope of their lives.
Can't cheat these tests
Using ADI's signature IQ Report as a foundation, a customized screening report will be provided according to the requests of your Human Resource Department and will be compliant with DOT requirements.
E-Verify (I-9 Form)
Criminal Record Check
Sex Offender Registry Check
Court House Records
Fingerprinting
SSN Verification
Employment Verification
Education & Credential Verification
Address History
Drug Screening
Credit Checks (Consumer & Commercial)
*The reports in bold are available internationally
If you need a report not listed, our Customer Service Department will work with you in obtaining such records
---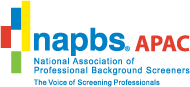 ADI is NAPBS-certified, which means we're committed to fair, accurate and compliant reporting.
Learn more about the NAPBS →